On April 24, 2020, our company completed the delivery and delivery of two YKS series squirrel-cage high-voltage water-cooled induction motors for Indonesia's state-owned steel mills. This series of squirrel-cage high-voltage induction motors is manufactured by our company according to the requirements of special customized users and under the standards of international motors. Due to the high temperature and humidity of the motor environment, the motor uses a water circulation cooling method with better cooling effect A moisture-proof heating device is added inside to ensure the safe operation of the motor during use. The technical parameters of this type of motor are as follows:
Center height: 630mm
Power: 5000HP
Voltage: 6000V
Speed: 1491r / min
Protection level: IP54
Rated frequency: 50HZ
Working system: S1
Insulation class: F
Installation method: B3
Efficiency: 96.3%
Power factor: 0.9
Cooling method: IC81W
YKS series large squirrel-cage three-phase asynchronous motor is a series of products developed based on advanced motor technology at home and abroad, in accordance with international standards, national standards and industry standards. It is a new series of large AC motors. YKS high voltage water-cooled induction motor uses new materials, new processes, has the characteristics of high efficiency, low noise, small vibration, light weight, high reliability, easy installation and maintenance.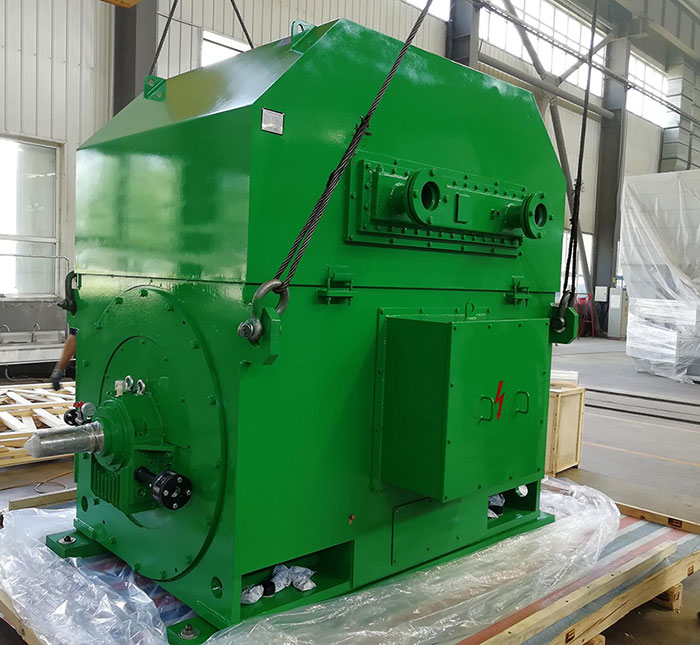 This series of high-voltage water-cooled induction motors have two rated voltages of 6kV and 10kV.
This series of squirrel cage water-cooled induction motors have IP54 and IP55 protection levels. They can also be made into ducted ventilation IP44 according to user requirements. The installation type of high-pressure water-cooled induction motors is IMB3. It can be used to drive various light-load starting mechanical equipment, such as the prime mover of compressors, ventilators, water pumps, crushers and other machinery.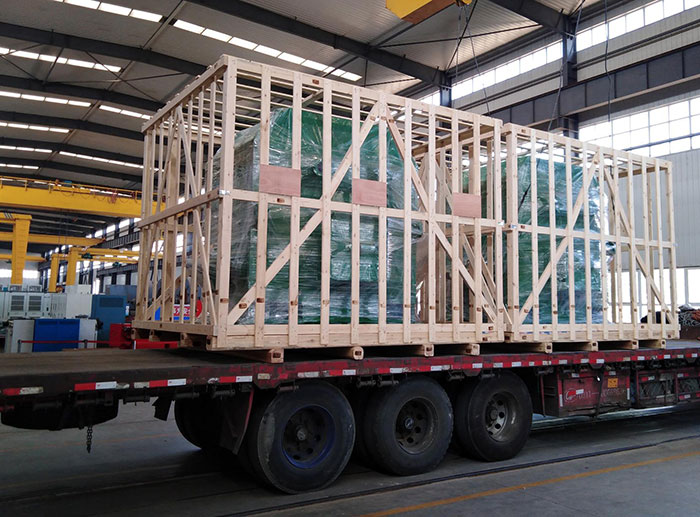 The high-voltage water-cooled squirrel-cage induction motor adopts a box structure, and the base is welded with steel plates. An air-water cooler is installed on the top of the motor and is equipped with a water leak detection and alarm device.
The stator of the water-cooled induction high-voltage motor adopts an external pressure mounting structure, and the stator winding uses high-grade insulation materials and is processed by a vacuum pressure dipping paint solvent-free paint process (VPI). Therefore, the motor has good insulation performance, high mechanical strength, and strong moisture resistance, long lasting.