High Voltage Ribbed Cold Motor is a high-performance cast iron casing motor. The motor is a fully enclosed air-cooled motor. The newly designed cast iron casing has fins that conform to the air flow direction and have excellent heat dissipation during motor operation. This series of motors has an external external fan and the fan is made of steel.
The High Voltage Ribbed Cold Motor rotor is a squirrel-cage structure with a state-of-the-art copper cage rotor that ensures greater load on the smooth running of the motor. Moreover, the rotor copper strip is processed by the in-tank fastening process, and thus has high reliability.
The High Voltage Ribbed Cold Motor stator features an external press fit. The stator winding adopts Class F insulation material and anti-corona material. The winding end is fixed by special lashing process, which is firm and reliable. The whole stator is treated with vacuum pressure immersion paint F-grade solventless paint (VPI). Thus, the motor has excellent and reliable insulation properties and moisture and impact resistance.
High Voltage Ribbed Cold Motor is a compact enclosed cage rotor three-phase asynchronous machine. The power class, electrical performance and installation dimensions and tolerances of the HXR series motors are in compliance with the International Electrotechnical Commission standard IEC/NEMA/CSA standards. The motor protection class is IP55 or IP56, and the cooling method is IC411 or IC416.
HXR series motors have the advantages of small size, compact structure, high efficiency, energy saving, low noise, low vibration, light weight, reliable performance, convenient installation and maintenance. This series of motors can be used to drive a variety of different machines. Such as ventilators, compressors, pumps, crushers, cutting machine tools and other equipment, and can be used for coal mines, machinery industry, power plants and various industrial and mining enterprises for the prime mover.
The structure and installation form of High Voltage Ribbed Cold Motor is IMB3 and IMB35. The quota is a continuous rating based on the continuous working system (s1) with a frequency of 50 Hz or 60 Hz and a rated voltage of 3 kV/6 Kv/10 Kv. Other voltage levels or special requirements can also be made.

Motor center high range: H355-H560
Rated power range: 150Kw-2250Kw
Rated voltage: 3000V/6000V/6600V/10000V/11000V
Number of motor poles: 2/4/6/8
Protection level: IP54/IP55
Cooling method: IC411
Rated frequency: 50Hz/60Hz
Insulation class: Class F
Installation method: IMB3/ IMB35/IMV1

High Voltage Ribbed Cold Motor has high efficiency, energy saving, compact structure, low noise, low vibration, high insulation grade, reliable quality, and meets many international standards. The motor is universal and has a wide range of applications.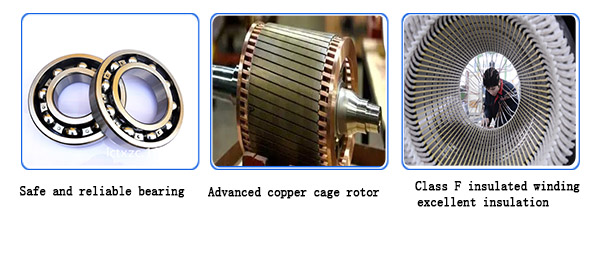 There are many types of motor products manufactured and sold by our company. The main products are high- and low-voltage three-phase asynchronous motors. The motor structure types include squirrel-cage type and winding type. Among them, high-voltage synchronous motors mainly support air compressors and mine ball mill equipment. use. We adhere to the service tenet of "focus on products, service with heart" and provide high-quality motor products to customers.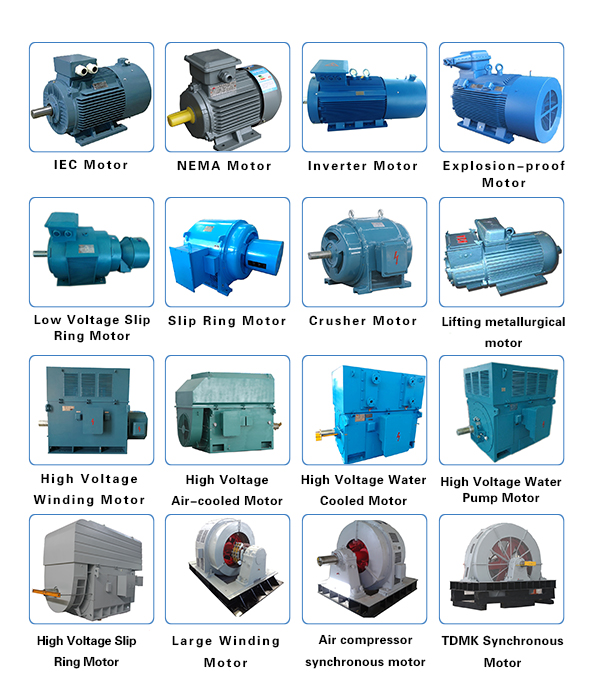 1. The outer packaging of the products are all standard export-oriented wooden plywood packaging.
2, the product packaging is protected by moisture, water plastic soft packaging
3. For products with special transportation requirements (such as temperature, fragile, variability, and easy to get wet), the packaging protection measures will be strengthened, and the target mark will be printed on the package.
4. There are obvious signs and symbols on the packing box that must be paid attention to during transportation and storage (such as position, moisture, rain, shockproof, lifting position, etc.).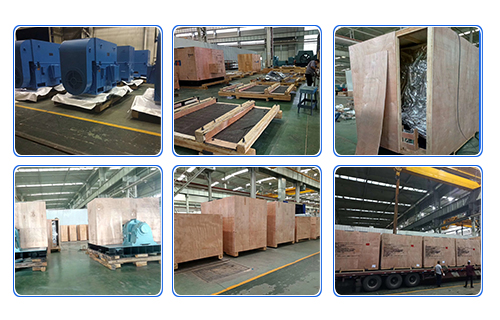 Our company's motor manufacturing factory adheres to the concept of green, efficient and energy-saving production service, pays attention to the harmonious development of internal and external environment, builds environmentally friendly motor manufacturing enterprises, strictly implements motor standard process, and selects high-quality energy-saving materials to ensure the quality of motor products.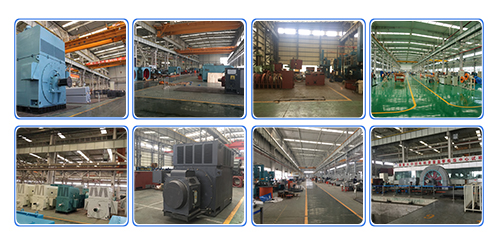 Why choose us (our service advantage)
1. Professional motor manufacturing service provider;
2. Sound product quality management and certification system;
3. Have a professional sales and technical service team;
4. The motor has perfect process and strong mechanical processing capability;
5. High standard product technical service system;
6, good faith and mutual benefit, good credit guarantee.