Induction motor, also known as "asynchronous motor, that is, the rotor is placed in a rotating magnetic field, under the action of a rotating magnetic field, a rotational moment is obtained, and thus the rotor rotates. The rotor is a rotatable conductor, usually in a squirrel cage. The stator is in the motor The part that does not rotate, the main task is to generate a rotating magnetic field. The rotating magnetic field is not realized by mechanical means. Instead, it is connected to several pairs of electromagnets with alternating current, so that its magnetic pole nature changes cyclically, so it is equivalent to a rotating magnetic field. Such a motor does not have a brush or a collector ring like a DC motor. There are single-phase motors and three-phase motors depending on the type of AC power used. Single-phase motors are used in washing machines, electric fans, etc.; three-phase motors are used as factories. Power plant.Get a free quotation.
Features
Y2 series low-voltage high-power fully enclosed squirrel cage three-phase induction motor is designed on the basis of Y2 series, using new materials, new technology and reliability technology.

The external structure is the same as that of the Y2 series induction motor.

The motor adopts Class F insulation, the protection grade is IP55, the rated voltage is 380V, the rated frequency is 50HZ, the installation type is horizontal installation (IMB3), the cooling mode is IC411.

Y2 low voltage high power induction motor is small in size, light in weight and compact in structure. High efficiency, low noise, and meet the environmental requirements of customers.
Application
Y2 low-voltage high-power induction motor is suitable for driving all kinds of general-purpose machinery, such as pumps, fans, compressors, transportation machinery, etc. It is also used as the prime mover in petrochemical and mining enterprises.
Fuel Controls

Missile Fin Actuation

Trim & Stabilizer Controls

Cabin Pressure Valves

Fuel Control / Pumps & Valves

Electric Brake System Components

Environmental Control

Robotic Actuation

Winches & Hoists
Product Parameters
Rate power: 132~900kW
Frame size: 355~450
Rate voltage: 380V, 660V
Poles: 2~12 poles
Protection degree: IP55
Insulation class: F
Cooling method: IC411
Duty: S1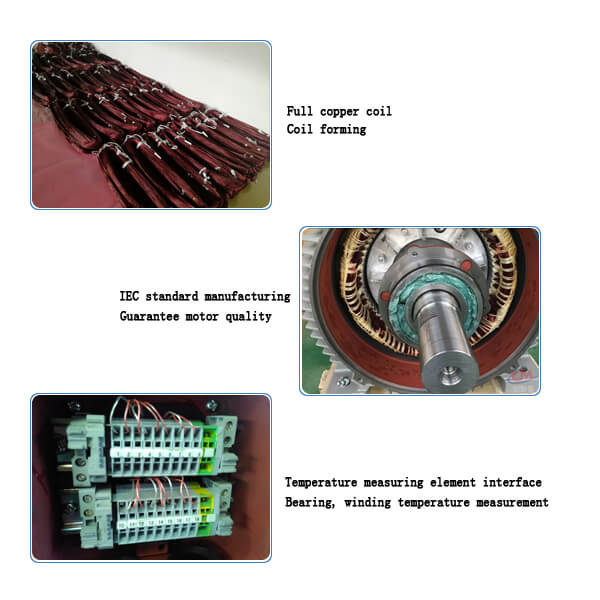 Induction Motor Manufacturers
As one of the leading Induction Motor Manufacturers in China, we make single phase and three phase induction motors to meet the varied needs of our clients. These motors are often referred to as "workhorse" motors, as they are used in many high demand, industrial, and heavy duty applications, such as aerospace defense systems and vehicles, as well as various elevator, railroad, hydraulics machine, pump, petroleum and oil drilling equipment, among many others.Contact us for more details.
We are a unique induction motor manufacturer and supplier because of our design, development, and production capabilities. If you require a custom induction motor, or other motion control or actuation system, our vastly experienced team of expert engineers can design, develop, and manufacture products according to your needs.
Customer Visit
The company insists on providing high-quality motor products and services to users, and has won high praise from many domestic and foreign customers. The company will receive many foreign merchants to visit our factory every year, and establish a good cooperative relationship through on-site inspection of our factory. Our company always welcomes customers to visit our factory.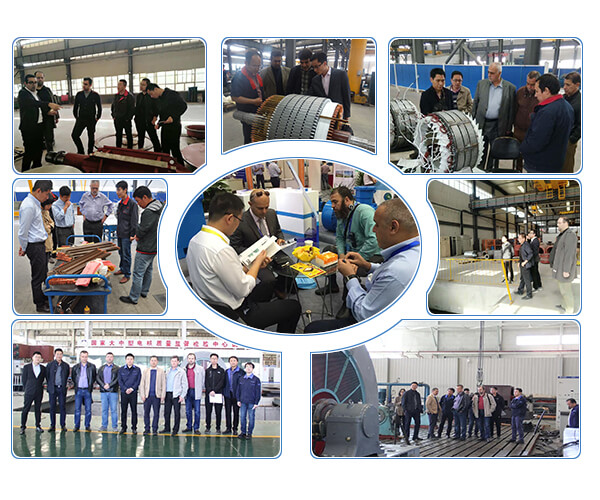 More Product
There are many types of motor products manufactured and sold by our company. The main products are high- and low-voltage three-phase asynchronous motors. The motor structure types include squirrel-cage type and winding type. Among them, high-voltage synchronous motors mainly support air compressors and mine ball mill equipment. use. We adhere to the service tenet of "focus on products, service with heart" and provide high-quality motor products to customers.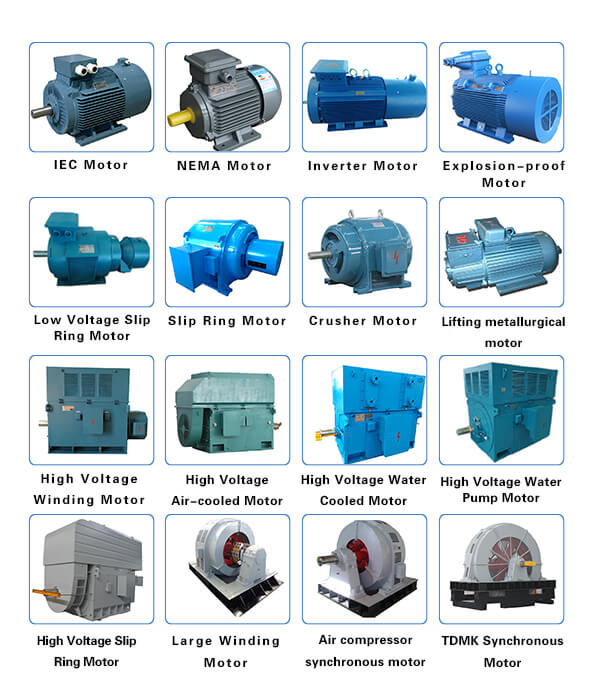 If you are interested in our Induction Motor Price, please feel free to contact us! Thank you very much!
Shijiazhuang ZCL Electric Motor Technology Co., Ltd.
Add.: Industrial Zone, Zhangjiazhuang Town, Airport Road, gaocheng District, Shijiazhuang, Hebei, China
Tel./Fax: 86-13931192007/ 86-311-89246924
Skype:+86-13931192007
QQ: 568151260
E-mail: zclgroup@zcl-group.com