On December 8, 2021, our company produced two YR series high-voltage winding slip ring induction motors for local copper mining industrial users in the Republic of Zambia and completed the delivery and delivery. This series of winding slip ring high-voltage induction motors is specially customized by our company according to the user's high altitude, harsh working environment and other factors. This type of high-voltage slip ring motor is used with ball mill equipment.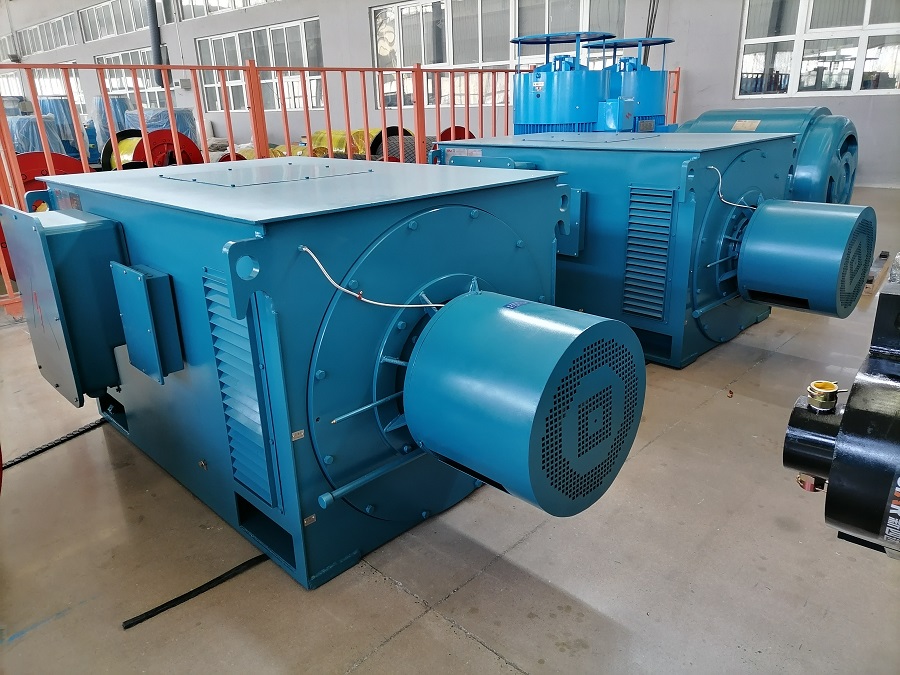 The technical parameters of this motor are as follows:
Center height: 560mm
Power: 630KW
Voltage: 11000V
Current: 42.3A
Speed: 742r/min
Protection level: IP23
Rated frequency: 50HZ
Working system: S1
Insulation class: F
Installation method: B3
Power factor: 0.82
Cooling method: IC01
Weight: 5980KG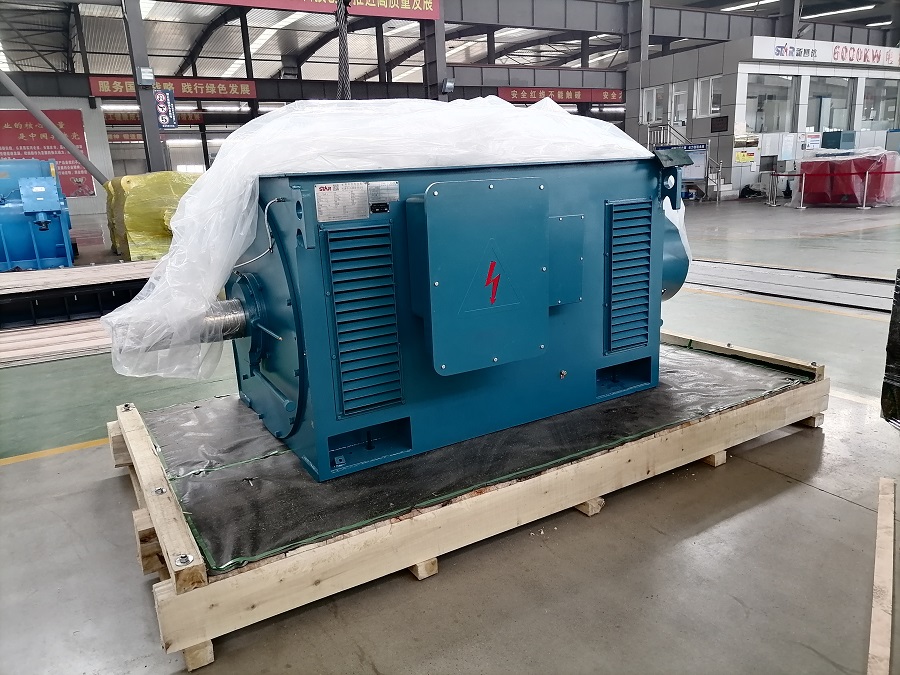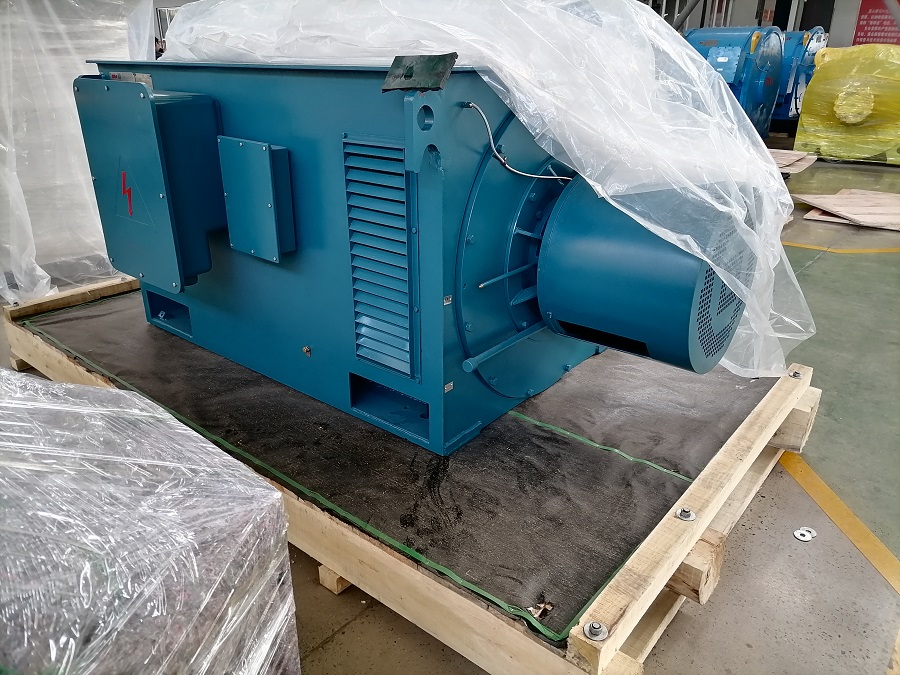 The power level, installation size, and electrical performance of this series of motors are in line with the Chinese standard GB755-2000 "Rating and Performance of Rotating Electrical Machines" and related IEC standards and national industry standards JB/T7594-94 and GB/T13957-92. The motor is used in an environment where the altitude exceeds 1000m, the surrounding air temperature does not exceed 40℃, and there is no serious dust, no corrosive and explosive gas. Motors suitable for humid tropics and plateau areas can also be produced according to order requirements.
The rated frequency of the power supply of YR series high voltage motors is 50Hz, and the rated voltage is 6000V/10000V. 60Hz or other voltage motors can also be manufactured according to order requirements.
The basic installation method of the motor is horizontal with bottom angle (IMB3), and the working system is continuous working system (S1). The motor adopts a box structure. The base is welded with steel plate, which is light in weight and good in rigidity. The slip ring cover has an observation window for observing the operating conditions.
The stator adopts an external press-fit structure, and the stator winding adopts F-class insulating materials, and the ends are reliably fixed and tied. During the manufacturing process, it has undergone multiple turn-to-turn pulse voltage tests and ground pressure tests, and adopts advanced German vacuum pressure. Impregnation solvent-free paint equipment and process (VPI) treatment. Therefore, the insulation performance of the motor is excellent and reliable, the mechanical strength is good, and the moisture resistance is strong. The wound rotor adopts Class F insulation material.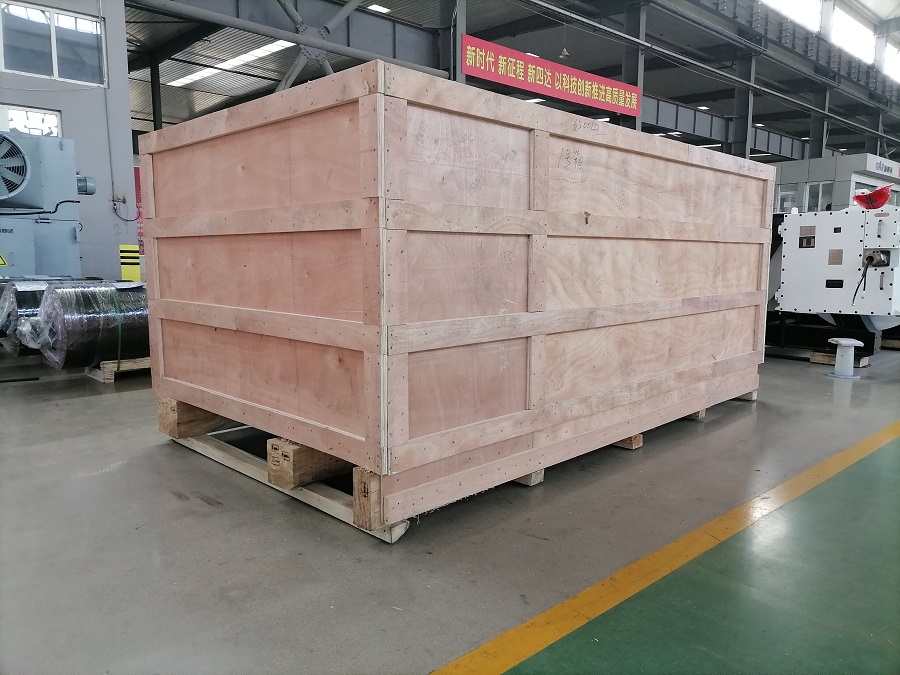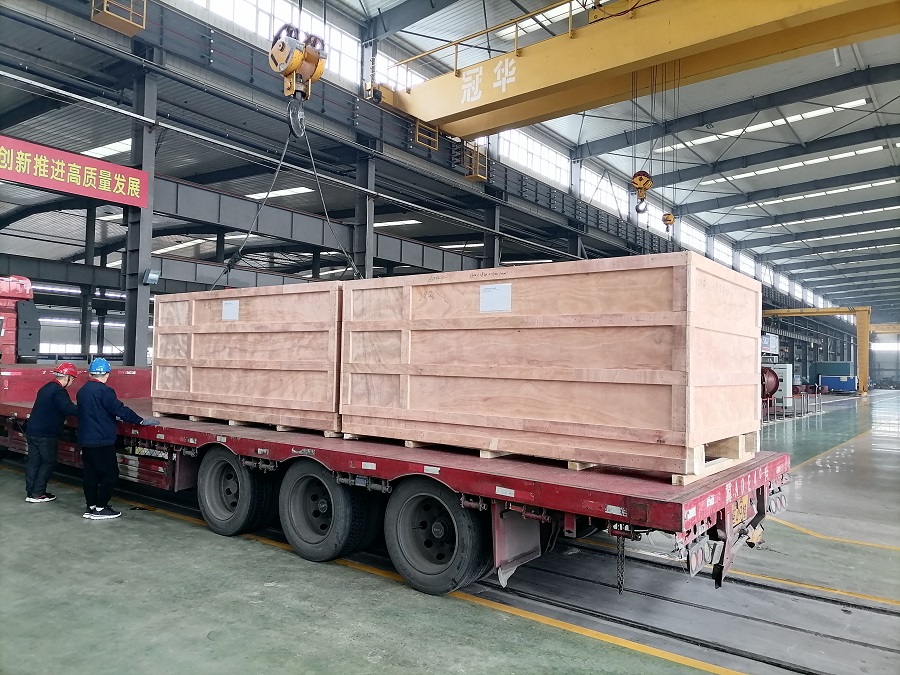 There are two types of bearings, rolling bearings and sliding bearings, depending on the power and speed of the motor. YR series is the basic series, and the protection grade is IP23. YRQF series (IPW24) and YRKS series (IP44 or IP54) can also be derived according to order requirements. The main junction box is generally installed on the right side of the motor (viewed from the shaft extension), and can also be installed on the left side of the motor as required by the order. There is a separate ground terminal in the main junction box. The motor can also be used to drive various general machinery such as compressors, water pumps, crushers, cutting machine tools, transportation machinery and other mechanical equipment, in mining, machinery industry, petrochemical industry, power plants Used as prime motive in various industrial and mining enterprises. Motors used to drive blowers, coal mills, steel mills, and hoists should indicate their purpose and technical requirements when ordering, and adopt a special design to ensure reliable operation.
Please contact ZCL if you want to know more.