On August 12, 2021, our company produced a YRKK series high-voltage winding type slip ring induction motor for industrial users in the Democratic People's Republic of Korea and completed the shipment and delivery. This series of slip ring high-voltage induction motors are manufactured by our company according to the special requirements of users and under the international slip ring motor standards. This type of high-voltage slip ring motor is used with ball mill equipment.

YRKK series of large-scale high-voltage winding slip ring induction motors (frame size 355-1000) have the advantages of high efficiency, energy saving, low noise, low vibration, reliable operation, and convenient installation and maintenance.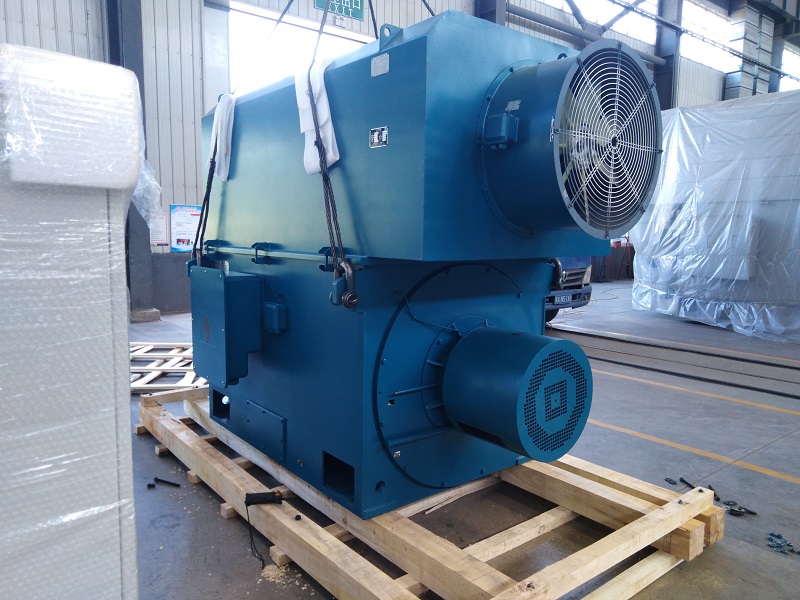 The power level, installation dimensions, and electrical performance of high-voltage slip ring induction motors are in compliance with the Chinese standard GB755-2000 "Rating and Performance of Rotating Electrical Machines" and related IEC standards and national industry standards JB/T10314.2-2002.
The basic installation method of high voltage winding slip ring motor is horizontal with bottom angle (IMB3), and the working system is continuous working system (S1).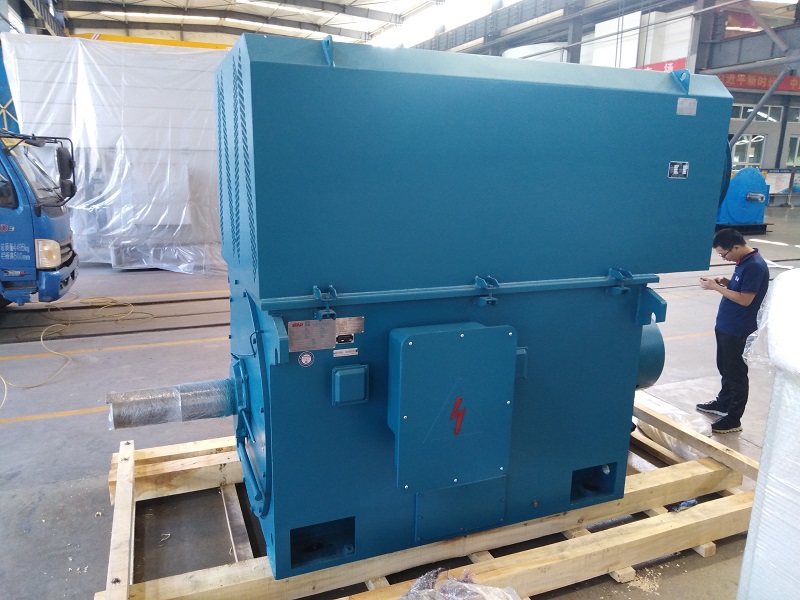 The technical parameters of this motor are as follows:
Center height: 630mm
Power: 1250KW
Voltage: 3300V
Current: 270A
Speed: 742r/min
Protection level: IP54
Rated frequency: 50HZ
Working system: S1
Insulation class: F
Installation method: B3
Power factor: 0.85
Cooling method: IC616
Weight: 9160KG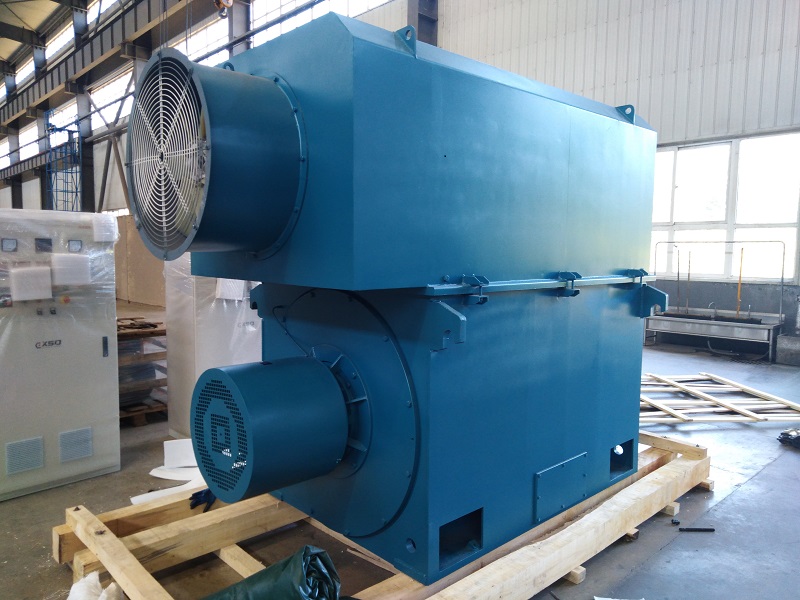 YRKK series high voltage slip ring motors adopt box structure. The base is welded with steel plate, which is light in weight and good in rigidity. A closed air/air cooler is installed on the top of the motor, which is convenient for disassembly and assembly, which is conducive to the maintenance and repair of the motor. The slip ring cover has an observation window for observing the operation.
YRKK series high-voltage slip ring motor stator adopts external press-fitting structure, stator winding adopts F-class insulating material, and the ends are reliably fixed and tied. During the manufacturing process, it has undergone multiple turn-to-turn pulse voltage tests and ground withstand voltage tests. And adopt foreign advanced vacuum pressure impregnation solvent-free paint equipment and technology (VPI) treatment. Therefore, the insulation performance of the motor is excellent and reliable, the mechanical strength is good, and the moisture resistance is strong. The wound rotor of this series of induction motors uses class F insulating materials.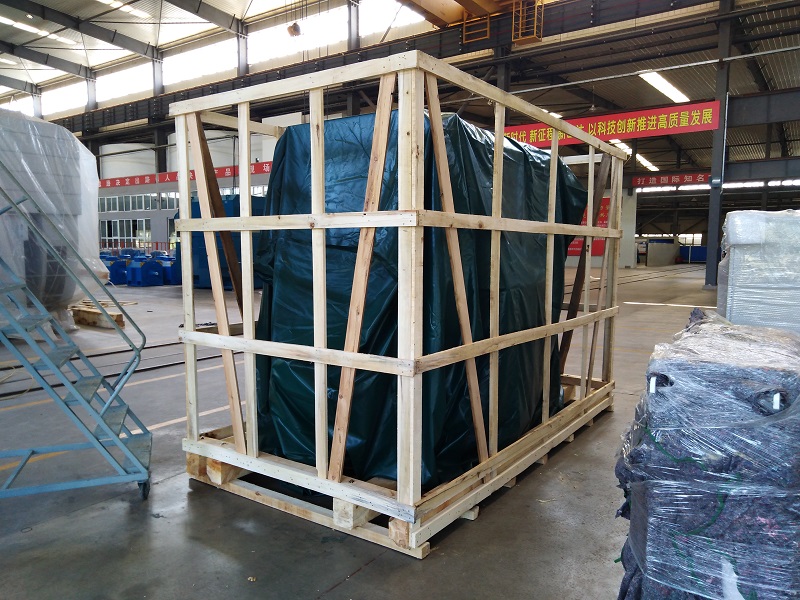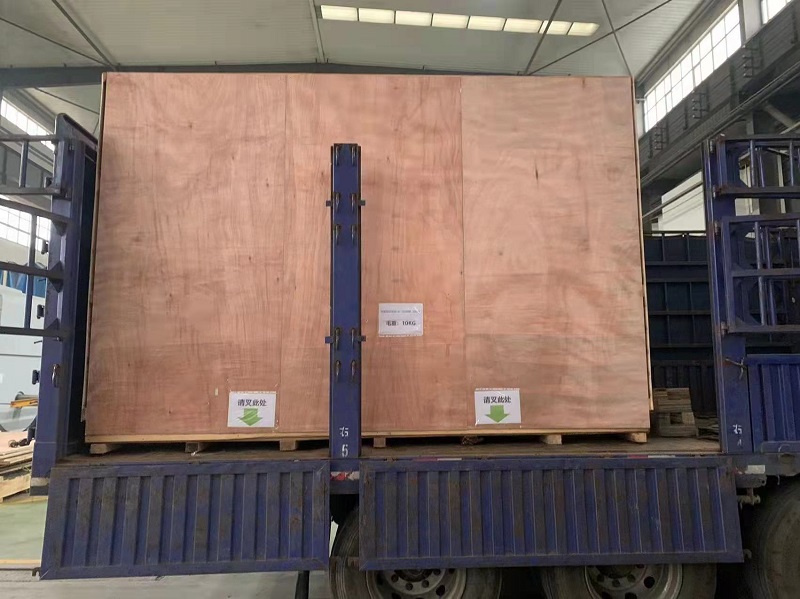 3300V high-voltage wound slip ring motors can be used to drive a variety of different machinery, such as compressors, water pumps, crushers, cutting machine tools, transportation machinery and other mechanical equipment, in mining, machinery industry, petrochemical industry, power plants, etc. Used as prime mover in various industrial and mining enterprises. Motors used to drive blowers, coal mills, rolling mills, and hoists should indicate their purpose and technical requirements when ordering, and adopt a special design to ensure reliable operation.
Please drop us a line if you are interested.