The YR3 series (IP54) slip ring motor is a closed-wound rotor three-phase asynchronous motor, which is a new generation of design. Its power rating and mounting dimensions are in accordance with IEC national standards.

YR3 series (IP54) winding motor can change the external resistance of the rotor to obtain good starting performance (providing large starting torque under small starting current) and small range speed regulation. It is widely used in mining torque equipment that requires more starting torque than squirrel cage rotor motor; it is also suitable for grid capacity not enough to start squirrel cage rotor motor, frequent starting and long starting time, and simultaneous transmission of synchronous electric shaft Such occasions. Such as: metal cutting machine, crusher, ball mill, rubber and plastic machine (internal mixer, open mill), compressor, sugar mill, rolling mill, wire drawing machine, winch, conveyor belt and other mechanical equipment that requires heavy load starting.

YR3 series (IP54) winding slip ring motor has the advantages of high efficiency, high overload capacity, low noise, low vibration, reliable structure and beautiful appearance. Can be interchanged with imported equipment.
The YR3 series winding slip ring motor base is a heat dissipation rib structure. The motor fan is assembled on the shaft extension end. The collector ring cover and the brush holder are directly connected to the rear end cover of the motor, which increases the reliability of the motor and reduces the assembly difficulty. The collector ring cover is equipped with a freely openable observation window door, which is convenient for the user to check the brush wear condition and replace the brush, and also makes the motor more beautiful; the motor junction box is located at the top, which is safer, more reliable and more convenient.
YR3 (IP54) winding slip ring motor has a protective degree of IP54, which has high protection performance and can be used in dusty environments and in general places without flammable, explosive or corrosive gases. In environments with relatively humid and slightly corrosive gases, it is also better than a protective structure.
Product Parameters
Center high range: 132-450
Power range: 4-800KW
Voltage: 380V/400V/415V/420V/440V/690V/1140V
Number of poles: 4/6/8/10/12
Rated frequency: 50Hz/60Hz
Protection level: IP54 (slip ring protection class IP23)
Cooling method: IC411
Working system: S1
Insulation class: Class F
Wiring method: stator △ connection method, rotor is Y connection method
Installation method: B3 (horizontal installation)
Ambient temperature: ≥ -15 ° C and ≤ 40 ° C
This series of motors can be started directly at full voltage, but the rotor circuit should be connected to the starting varistor or frequency sensitive resistor when starting. When the normal operation is completed, the three lead wires of the rotor winding should be shorted.
Feature of Product
YR3 series slip ring motor has high protection level, suitable for dusty environment, and general place without flammable, explosive or corrosive gas, used in humid and slightly corrosive gas environment. YR3 series (IP54) winding slip ring motor has the advantages of high efficiency, high overload capacity, low noise, low vibration, reliable structure and beautiful appearance.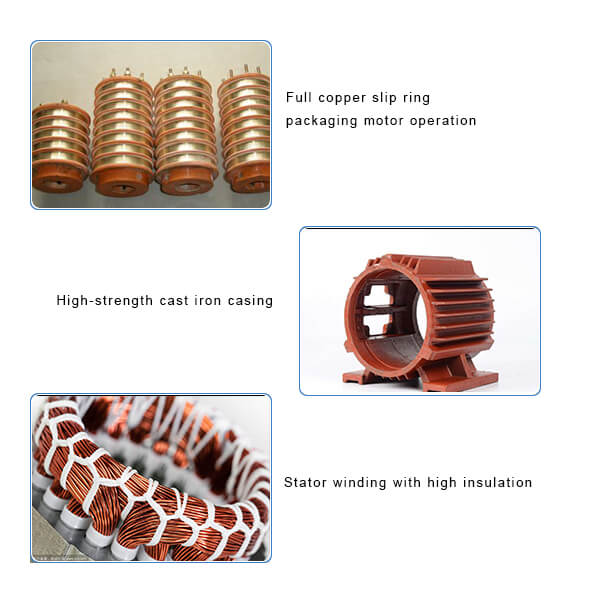 More Product
There are many types of motor products manufactured and sold by our company. The main products are high- and low-voltage three-phase asynchronous motors. The motor structure types include squirrel-cage type and winding type. Among them, high-voltage synchronous motors mainly support air compressors and mine ball mill equipment. use. We adhere to the service tenet of "focus on products, service with heart" and provide high-quality motor products to customers.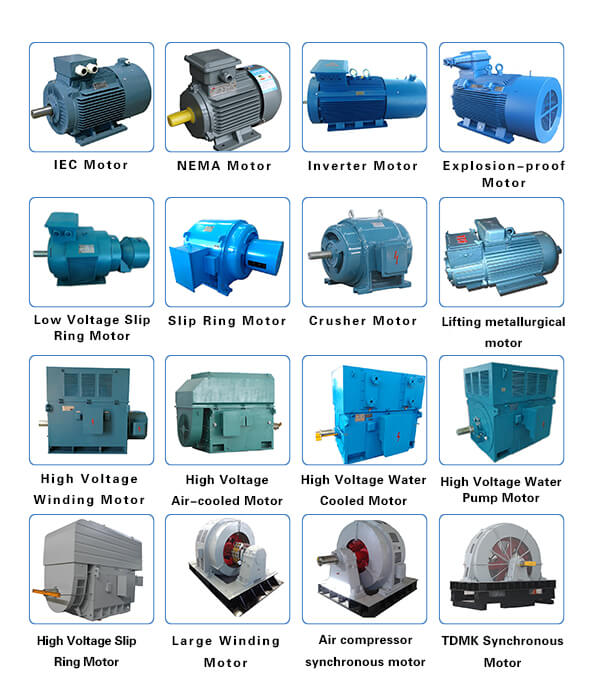 Packing and Shipping
1. The outer packaging of the products are all standard export-oriented wooden plywood packaging.
2. the product packaging is protected by moisture, water plastic soft packaging
3. For products with special transportation requirements (such as temperature, fragile, variability, and easy to get wet), the packaging protection measures will be strengthened, and the target mark will be printed on the package.
4. There are obvious signs and symbols on the packing box that must be paid attention to during transportation and storage (such as position, moisture, rain, shockproof, lifting position, etc.).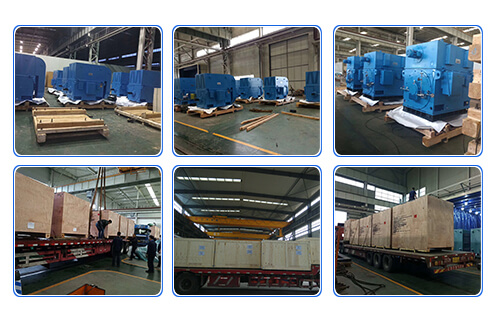 Product Use
The motor products manufactured and sold by our company are used in many industries, such as electric power, mining, steel metallurgy, petrochemical, water conservancy, transportation, building materials and many other industries. The equipment for the motor is pump, machine tool, fan, mill, crusher, rolling mill, compressor and many other industrial equipment.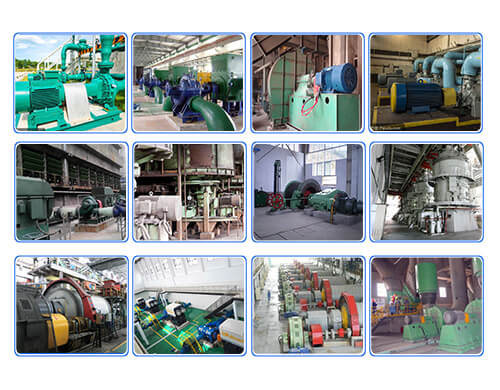 Customer Visit
The company insists on providing high-quality motor products and services to users, and has won high praise from many domestic and foreign customers. The company will receive many foreign merchants to visit our factory every year, and establish a good cooperative relationship through on-site inspection of our factory. Our company always welcomes customers to visit our factory.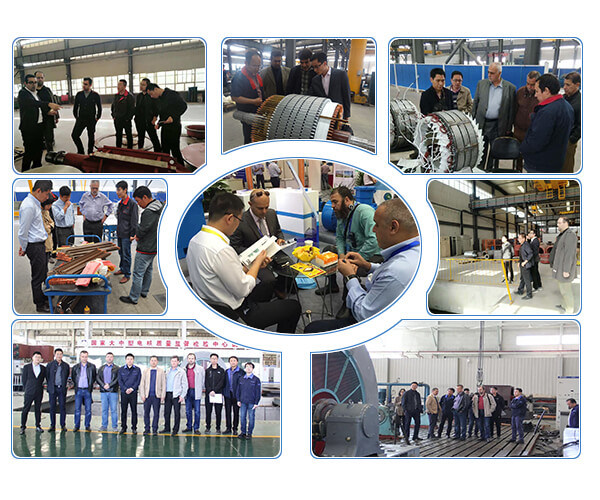 FAQ
More details, welcome to call us!
Q: What are the payment terms?
A: 30% T/T in advance, 70% before shipment
Q: What is your delivery time?
A: Different models with different time, 10-90 days after order confirmed.
Q: What is your MOQ?
A: It depends on model.
Q: Where is your loading port?
A: Shanghai or Tianjing Port, China.