Basic Introduction of IE3 Motor:
IE3 motor adopts high magnetic permeability and low loss cold-rolled non-oriented silicon steel sheet, which is characterized by ultra-high efficiency, energy saving, low vibration, low noise, reliable performance and convenient installation and maintenance. IE3 high-efficiency motors take measures from design, materials and processes, such as reasonable positioning, rotor slot number, fan parameters and positive-thin windings to reduce losses, and the efficiency can be increased by 2%~8%, with an average increase of 4%. IE3 electric motor can be used in mechanical equipment such as compressors, fans, pumps, crushers, etc., and in field petroleum, chemical, pharmaceutical, mining and other field-competitive power sources.
IE3 electric motor is a fully enclosed fan-cooled three-phase asynchronous motor, and its design requirements are in compliance with relevant standards such as IEC and GB;
The outer casing material is all gray cast iron, and the junction box can be equipped with a steel junction box;
The motor efficiency meets the requirements of GB18613-2012 standard energy efficiency class 2 and IEC60034-30 standard IE3 efficiency class;
H80-H132 motor, the drive end is equipped with a skeleton oil seal for sealing and optional oil seal for sealing. The motor drive end of H160 is sealed with oil seal as standard.
Specific winding design supports multiple voltages (50HZ or 60HZ);
Can withstand 1.5 times rated current for 2 minutes (IEC60034-1);
Optional moisture-proof heating belt (space heater);
Thermal components such as PTC or PT100 can be optionally used for the thermal protection of windings or bearings.

Applications of IE3 Motor:
IE3 motors can be used to drive a variety of general machinery such as machine tools, air compressors, pumps, fans, reducers, conveyor belts, mining machinery, metallurgical equipment. Contains no flammable, explosive or corrosive gases. Click For More!
Ie3 Motor Standard Parameters
Base range: 80-355
Power range: 0.75kW-355kW
Frequency: 50/60Hz
Number of levels: 2/4/6/8
Energy efficiency rating: IE3
Working system: S1
Protection level: IP55/IP56
Insulation class: F
Cooling method: IC411
Applications: pumps, reducers, machine tools, fans
Suitable for installation of IP55 protection level
Less than or equal to 1000 meters above sea level
Ambient temperature is -15 ° C -40 ° C
Feature of IE3 Motor:
● Increased Efficiency
Through the new winding design, and the use of low-loss silicon steel materials, reduce the loss of the motor, improve the electrical energy conversion efficiency of the motor, save electricity for customers to improve economic efficiency and help reduce energy consumption and protect the environment;
● Reliable quality and superior motor performance
In order to ensure good insulation performance and increase the service life of the motor, the standard motor adopts Class F insulation system and is evaluated according to Class B (80K);
● Voltage, Efficiency
The supply voltage and frequency of the standard motor meet the Class A voltage and frequency error requirements specified in the IEC60034-1 standard, and the allowable voltage deviation is ±5%, and the frequency deviation is ±2%;
● Rated Output
The rated output refers to the requirements of IEC60034-1, the temperature of the cooling medium (CT) is 40 °C, and the altitude at which the equipment is installed is below 1000 m, and the output can be allowed for continuous operation. According to the requirements of the IEC60034 standard, this series of motors can withstand 1.5 times the rated current for 2 minutes at rated voltage and frequency.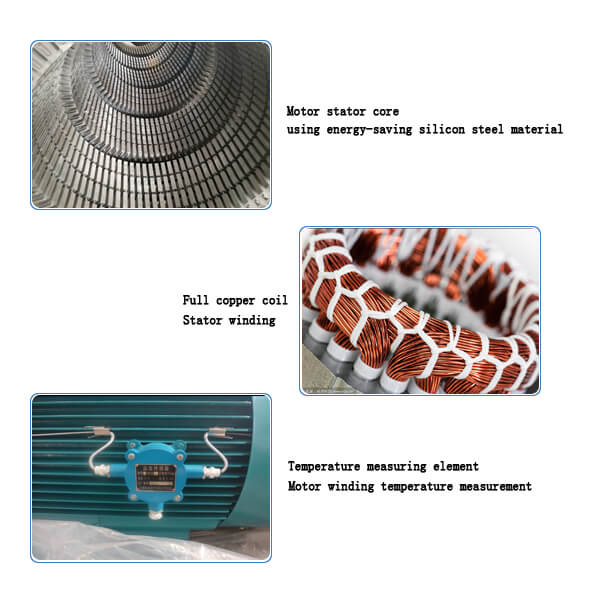 Factory Glimpse

Our company's motor manufacturing factory adheres to the concept of green, efficient and energy-saving production service, pays attention to the harmonious development of internal and external environment, builds environmentally friendly motor manufacturing enterprises, strictly implements motor standard process, and selects high-quality energy-saving materials to ensure the quality of motor products.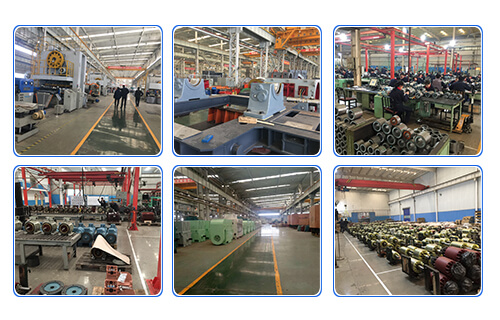 Product Use
The motor products manufactured and sold by our company are used in many industries, such as electric power, mining, steel metallurgy, petrochemical, water conservancy, transportation, building materials and many other industries. The equipment for the motor is pump, machine tool, fan, mill, crusher, rolling mill, compressor and many other industrial equipment.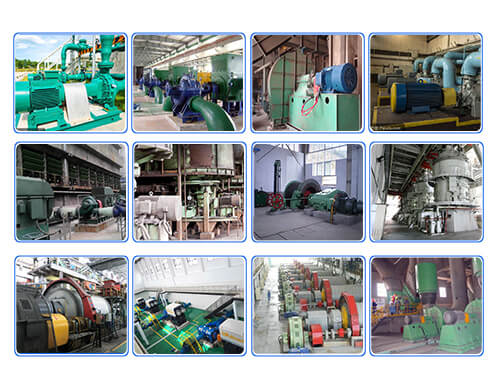 Related news:
Advantages and Use of Medium - High Voltage Motors
Advantages and Disadvantages of Synchronous/Asynchronous Motors
If you are interested in our product's motor, please feel free to contact us! Thank you very much!
Shijiazhuang ZCL Electric Motor Technology Co., Ltd.
Add.: Industrial Zone, Zhangjiazhuang Town, Airport Road, gaocheng District, Shijiazhuang, Hebei, China