NEMA high-efficiency three-phase asynchronous motor is a fully enclosed self-fan-cooled motor. The series of motors are designed and manufactured according to the US NEMA and Canadian C390-93 standards. The efficiency index meets the energy efficiency motor standards stipulated by the US Energy Law. Its power level and installation size are Electrical and mechanical properties are in line with NEMA standards, fashionable, well-made, safe and reliable. The motor has the characteristics of high efficiency, energy saving, low temperature rise, low noise and vibration.
NEMA motor adopts B design, the enclosure protection class IP54, Class F insulation, the use factor is 1.15, the motor rated voltage is 208V~230V/460V (below 25HP), 230V/460V (25HP~150HP), 460V (150 HP+), Rated frequency 60Hz, suitable for occasions without special requirements, the maximum temperature does not exceed 40 ° C, the altitude does not exceed 3300 feet (1000m), can be used as a power package for various mechanical equipment.
NEMA standard motor can be specially designed and manufactured according to the user's needs, such as C, D design, or various types of installation or different protection levels, or B, H insulation grade, or different voltage and frequency requirements.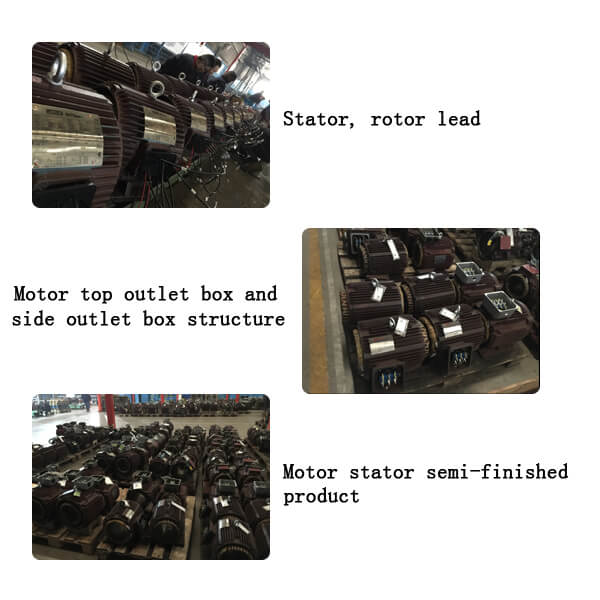 Product Parameters
Type: NEMA three-phase asynchronous motor
Design basis: NEMA MG-1, MG-13, IEEE-841
Certification: CE, CSA, UL
Rated voltage: 230V/460V or other voltage
Rated frequency: 60HZ
Output power: 0.75KW ~ 260KW
Working system: continuous working system SF1.0, optional (SF1.0~1.3)
Frame number: 143T ~ 449T
Protection level: IP54, IP55
Cooling method: IC411
Energy efficiency rating: NEMA Premium efficiency
Feature of Product
NEMA motor bases and end caps are made of high-strength cast iron, which is corrosion-resistant, has a long service life, and has parallel fins on the outer surface of the base for easy heat dissipation.
External fan of the motor: a plastic fan. (The cast iron fan can also be used according to user requirements)
Bearing: The frame number 143T~215T adopts the fully enclosed bearing; the 254T~449T adopts the open type bearing and is equipped with the oil-discharge structure.
From the extension end of the shaft, the junction box is located on the left side of the motor, and can also be set on the right or top according to the user's requirements. The junction box is located in the middle of the base and is symmetrical, which is convenient for the user to make the left or right outlet when using. The junction box is made of cast iron and the outlet holes are made of inch thread for easy installation. Grounding screws and wiring diagrams are provided in the junction box.
Wiring method: Below 150HP (excluding 150HP), there are 9 outlets, and 150 HP and above motor outlets are 6. The outlet end markings and wiring diagrams are in accordance with MG1-2.62. See below.

If you need a special outlet method and the number of outlets, you should ask for it separately.
Installation type:
T type - with feet
Type C - with or without feet
Type D - Flanges are fitted with or without feet.
The motor should be installed in accordance with NEMA MG1-4.03 and the installation code should be as shown in the table below.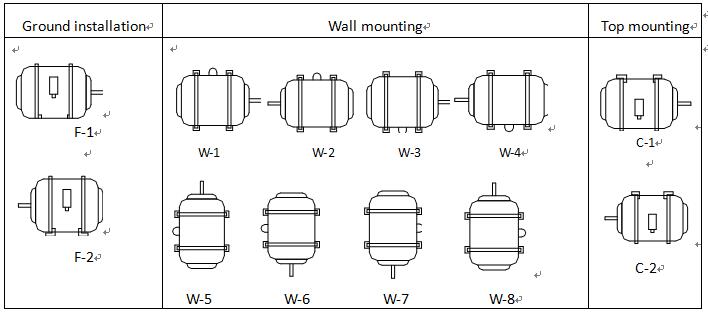 Equipment Capacity
The company has large-scale laboratory, intelligent CNC winding machine, CNC rising machine, automatic wrapping machine, VPI high pressure vacuum immersion system, large-scale dipping paint drying furnace, 60 tons test platform, large vertical car, milling machine, grinding machine, Each type of dynamic balancing machine, double-feedback test and detection system with 6MW (12MW) motor and other motor production professional equipment more than 500 sets, sound mechanical equipment processing capacity, to lay a good foundation for customers to improve good quality motor products.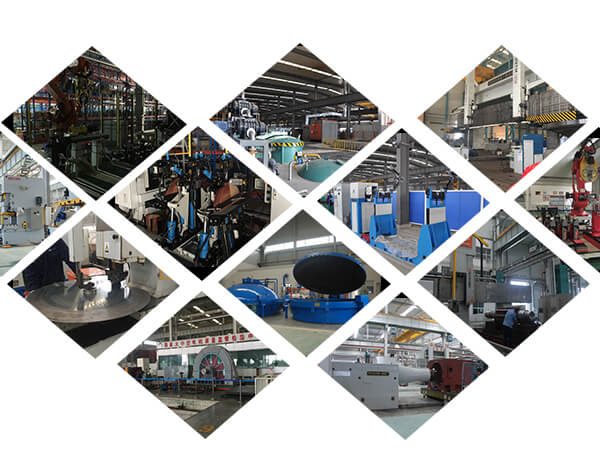 Certifications
The motor products manufactured by our company have obtained the ISO9001 quality management management system certification, passed the CCC/COC, China energy-saving product certification, and passed the certification certificates of CE/UL/IRIS/CAS and other European and American countries. The company strictly improves the quality and efficient motor products and services for users in strict accordance with the requirements of relevant product standards.